About Shortcut Content
Dave Young created Shortcut Content to Solve His Clients' Problems
Shortcut Content is a service created to help time-starved business owners, leaders and experts create amazing content for blogs, podcasts, videos, books and more. Our desire is to make the content creation process as easy and hands-off as possible, while still getting the very best stories from the mouths of your experts.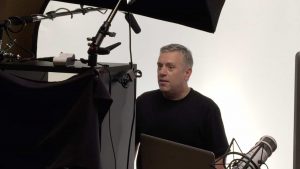 Young is a partner in the Wizard of Ads' marketing and consulting group, founded by Roy H. Williams. He is the author of Why We Blog, a why-to book on blogging published in 2004.
He has taught blogging classes at the famed Wizard Academy in Austin, TX as well as in other seminar sessions for budding authors and business owners. He had a career in the radio industry before branching out to become an independent consultant.
Dave is the author of The Content Creator's Creed. You should probably be standing when you read it.
Are you ready to really start blogging?
Do You Need Good Content?
Our customers are time-starved. They are busy running businesses. They know they should be writing stories for their content marketing efforts, but damn it, they just don't have time.
Our process is the answer. It's how our customers get great weekly content with a time investment of UNDER 1 HOUR PER MONTH.
The first step is our FREE topic-generation exercise. It's a 1-hour individual video-guided brainstorming session. At the end of the hour, you'll have enough topics to keep you busy for a year.
Have questions? We have answers. Ask Away!